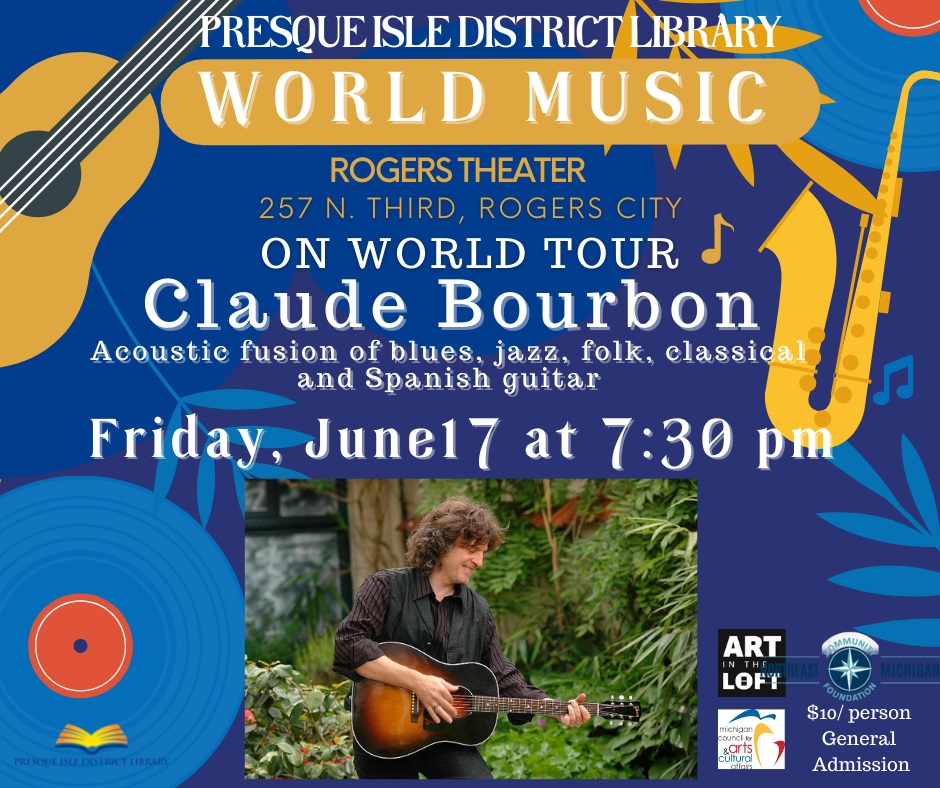 Come see renowned Spanish guitarist & French singer Claude Bourbon when his tour through the United States stops in Rogers City!
Claude performs solo on stage with his guitars by his side. Matched with his voice, Bourbon captures the full attention of his audience as they take in every note played off the tips of his fingers. Claude Bourbon's playing is so unique and distinct he often leaves his audience wondering how exactly he does it.
Claude's musical roots are blues, however, his music has and will continue to evolve over the years. Bourbon gets his musical inspiration from around the world including Spanish Middle Eastern, Russia and Europe. Claude Bourbon takes the different sounds heard from different regions and molds them into the songs and melodies you hear at his shows. His songs may be blues-sounding, ballads, rock, jazz or even unique and unclassifiable.